Full Time
Posted on 24 March, 2021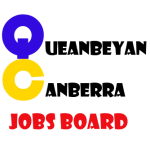 Bono's Marble & Granite
About us
We are a growing family-owned business in the construction industry. We take pride in providing our customers with high-quality workmanship and a high standard of customer service. We are always striving to exceed the customers' expectations. We also pride ourselves on efficiency and reliability.
Qualifications & experience
Seeking an Office All-Rounder, who will oversee Administration, Bookkeeping and a bit of Human Resources.
Experience in Xero is highly preferred. Knowledge and experience in MYOB are preferable too.
Tasks & responsibilities
· Providing customer service to walk-in clients who need help in selecting stone benchtop colours.
· Performing data entry for sales and purchase invoices and potentially payroll if requested.
· Performing bank reconciliation.
· Replying to incoming emails and enquiries.
· Taking phone calls.
· Performing Long Service Leave lodgement and registration for certificates.
· Filing invoices and managing documents.
· Any ad hoc tasks required.
Our staff members work as a team and are always willing to help each other to get work done timely and with good quality. There are lots of opportunities to learn and grow.
Please attach your resume to your application.
No agency, please.
Salary: Award Wage
Location: Fyshwick, ACT, which is central between Queanbeyan and the City Centre.
Full Time Position (830am to 4pm Monday to Friday – Total of 37.5 hours per week)